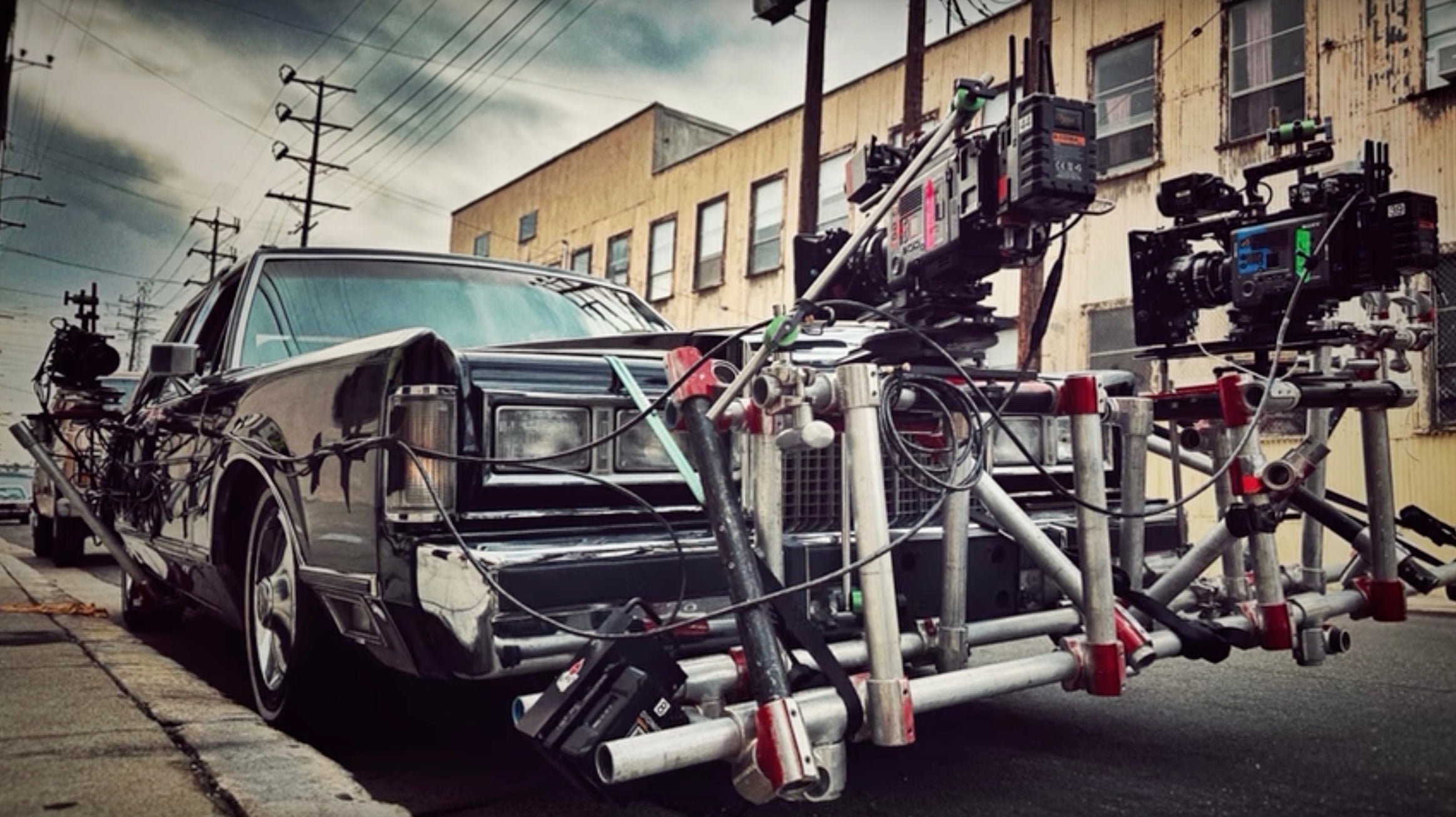 https://77snszqv.media.zestyio.com/Sony-Cine-Tico-Herrera-Snowfall-2.jpg
04.05.2023
04-05-2023 - Case Study
How DPing A Certain Episode of 'Snowfall' Launched Tico Herrera's Career
By: Oakley Anderson-Moore
Cinematographers wait years for a career-defining moment to create a look that becomes iconically associated as their 'style.' As Christian "Tico" Herrera, CCR describes it in this conversation below, for him it came on season five and six of Snowfall.
Coming on to Snowfall was a big deal for Herrera. As a Costa Rican filmmaker who had worked his way up the ranks of operator, it was his first official gig as DP on a TV show. Snowfall became a critically-acclaimed crime drama covering the historic crack-epidemic of 1980s Los Angeles, and earned Herrera his first ASC Award nomination. The look he came up with for Snowfall is exquisite, full of rich, symbolic color that motivates the characters and the story. It's a look that caught many eyes, not just the show's ferocious fanbase. People would soon be asking Tico to bring the "edge" from Snowfall to other shows. Like for example, to the $40 million Disney+ feature Zombies 3.
Which episode was the turning point in Herrera's career that set him down this path?
Watch our one-on-one conversation to find out.
In this conversation, Herrera also gives us a glimpse into not just what episodes of Snowfall he sees as the visually strongest, but also how he pulled them off. For Season 6, Tico used three Sony VENICE 2 cameras, one VENICE permanently rigged on Rialto, one FX3, and one FX6 for aerial work.
Watch Herrera's breakdown on his method, his collaboration with the director in creating signature Snowfall color palettes, how he created a color scheme based on characters' jewelry, and why he even invented his own lenses called Ticovision!