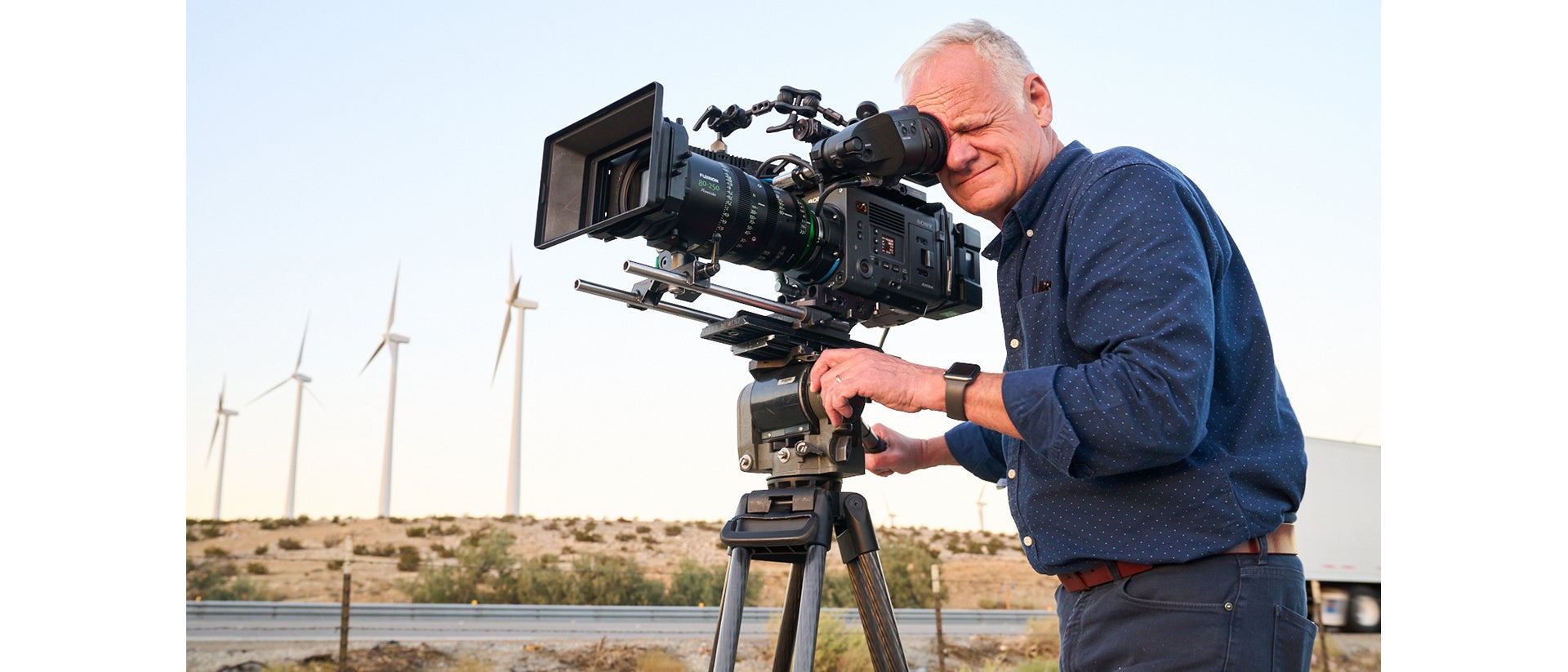 https://77snszqv.media.zestyio.com/_BERLIN__DSC3858-1920.jpg
11.15.2021
11-15-2021 - Case Study, Gear, Technology, News
Rob McLachlan, ASC, CSC, Brings VENICE 2 Home
By: SonyCine Team
Rob McLachlan, ASC, CSC, is well known for his work on shows such as Westworld, Ray Donavan, Game of Thrones, (for which he received two Emmy nominations), Lovecraft Country, and the upcoming The Shining Girls, the latter two shot on VENICE. In preparation for the VENICE 2 launch, McLachlan created Homecoming, a short film shot on location in Palm Springs and Los Angeles, California, and in Southwestern, B.C., Canada.
The first time McLachlan shot on VENICE was during preparations for HBO's Lovecraft Country two years ago. He and Michael Watson, his DP partner, set up a scene with stand-ins, lighting, and a monitor. McLachlan recalls, "And the first image we made with it, we looked at each other and just we were beaming from ear to ear because we knew we were both going to make our favorite images that we'd ever made with that camera."
McLachlan's approach to camera selection takes a cue from the art world. If the movie set is a blank canvas, the camera is the equivalent of paint and brushes. He says, "I like to stick with the same camera, because being totally comfortable with what's going to happen inside the camera frees you to concentrate on the real creativity of making a good dramatic project and being able to focus way more on the finer details that elevate something above everything else."
Early in McLachlan's career, he shot at least half of his projects for his own production company, which meant the quality of his shoots always had to be the absolute highest to guarantee the next job. This influenced his approach for future film projects, where he looked for the camera and lens combinations that would allow him to be as efficient and economical as possible, while providing the highest performance available. The innovations in the original VENICE allowed him to lean into this approach and set the camera apart from its competitors.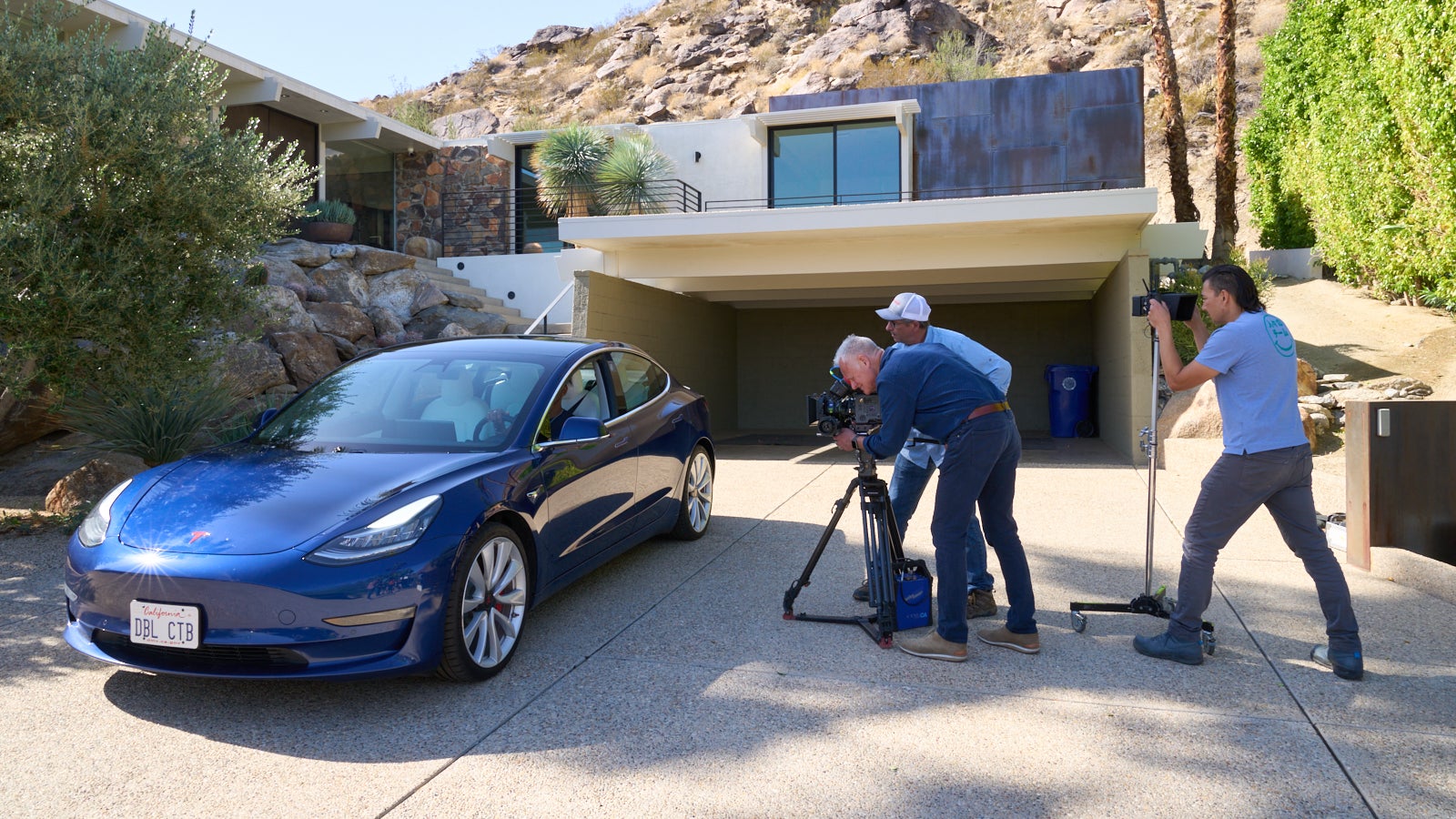 The efficiency he seeks, McLachlan says, is perfectly illustrated by the built-in NDs: "Something as simple as those built-in NDs can add up to just an incredible amount of time savings. Those time savings add up to extra shots, extra setups, and that adds up to potentially a better scene and a better movie or TV show. If you add it up, let's say, even an average size TV series, which has probably got a 12-hour per day shooting budget around $300,000. Some might be more, some less. Just break that down into the minutes of the day and how much one minute costs." (We did the math: it's $416 per minute for a $300,000, 12-hour day.) "If you save ten minutes changing ND filters so that you can be consistent in your depth of field as you change lenses, or lighting conditions change, over the course of a four-month project, that's a massive amount of money, and that's a lot of extra shots. So apart from the fact that it makes absolutely gorgeous cinematic pictures, that alone is another reason to love the VENICE."
The size of the camera also adds to McLachlan's efficiency requirement: "The size of VENICE 2 made the drone people very happy. It went right into a Shotover helicopter gimbal with a Fujinon 28-100 Premista; no problem."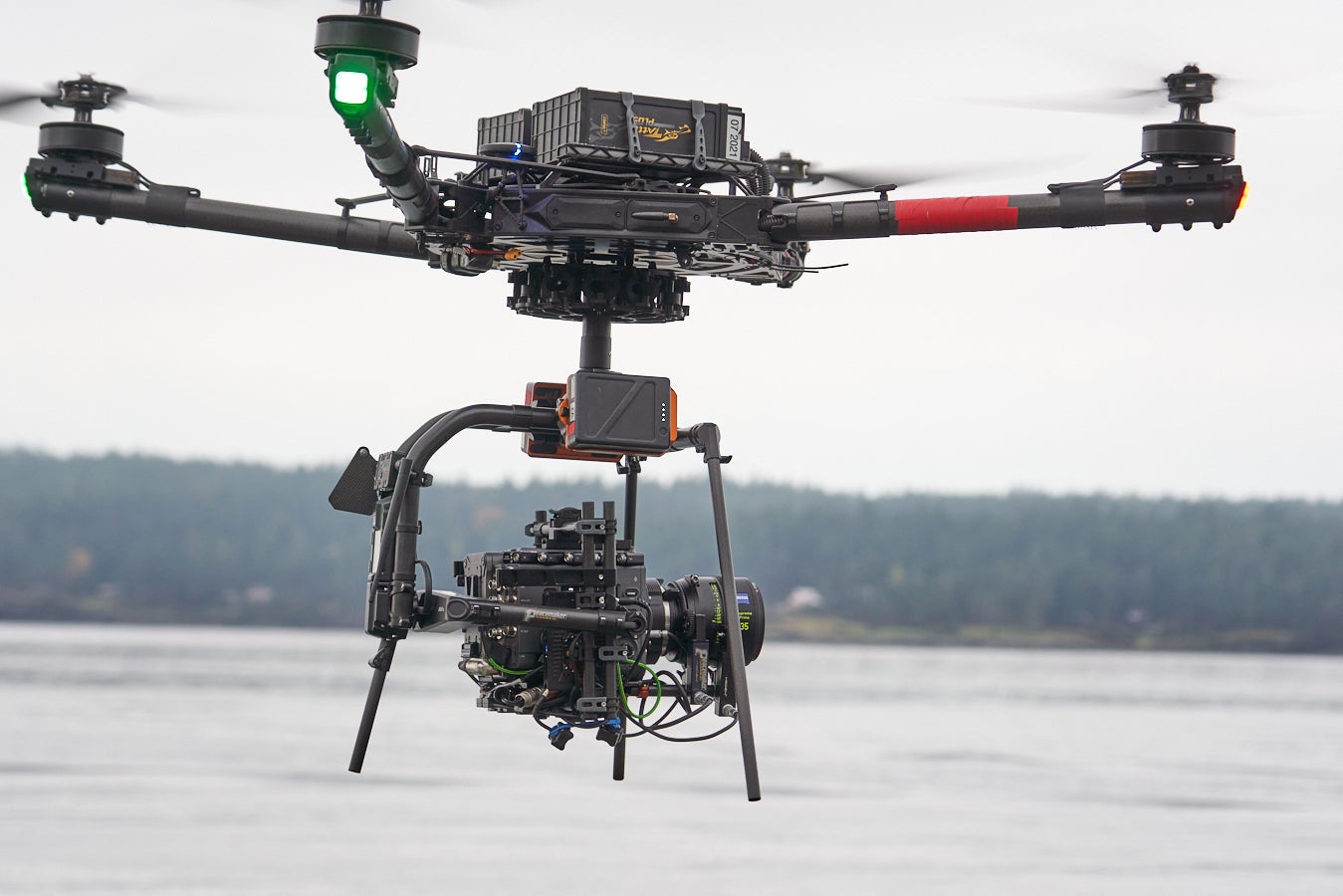 But the most striking thing McLachlan finds about the new VENICE 2 is the "phenomenal dynamic range." He adds, "That, and obviously the sensitivity is great, that at ISO 3200 the blacks and shadows are as clean as a whistle. They're absolutely incredible. How clean the blacks are, even at 3200, is a big deal. I like the fact that the camera is a bit smaller and how well thought out it is. It balances nicely. I would say that this camera is a game changer largely because of how clean the shadows are at that very high ISO and how pleasing the images are. You'll see in the closeups in the house, which was our only sort-of-lit night interior, we didn't use anything but what was already in the house and it's pretty amazing."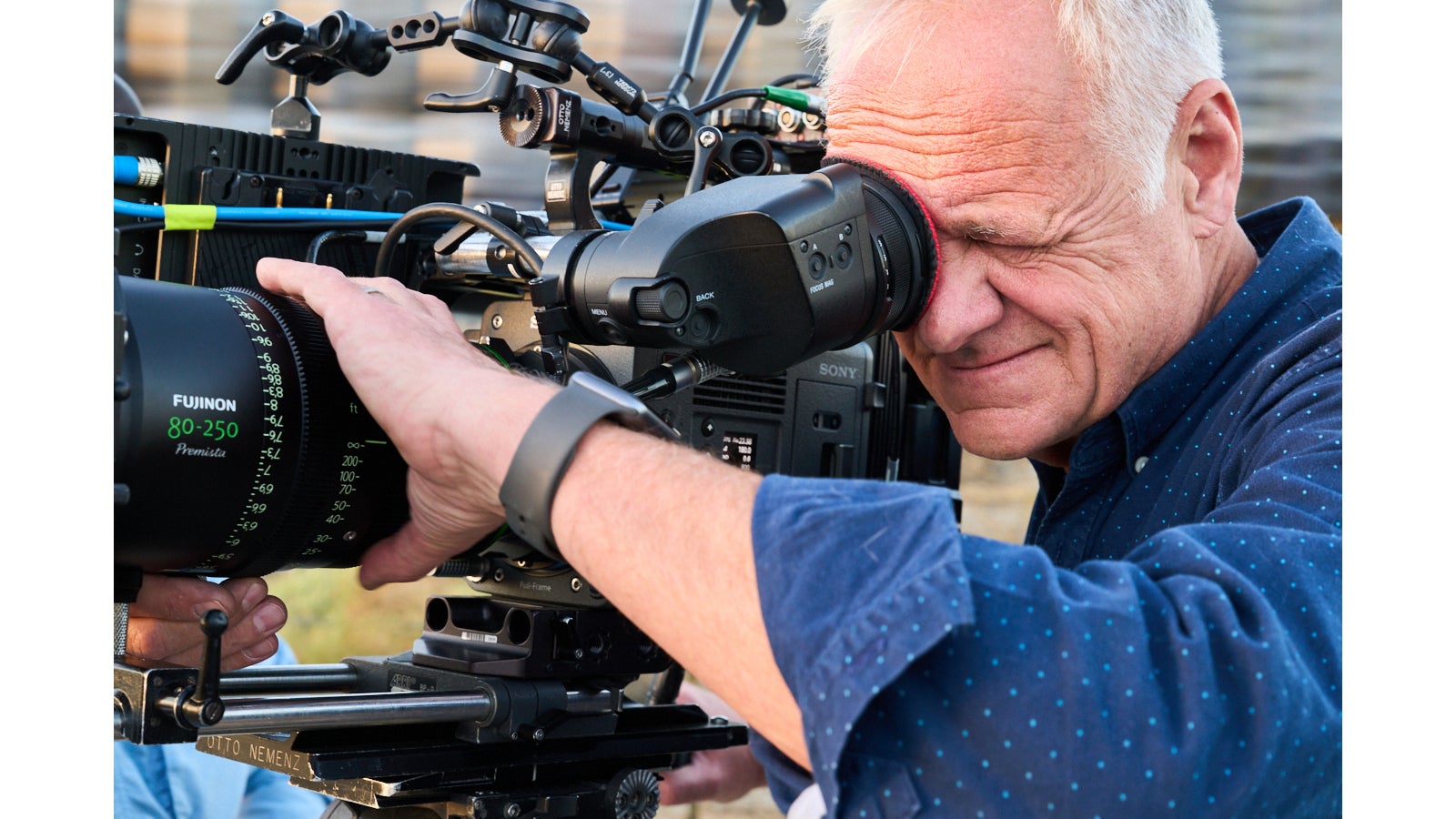 Another crucial element for McLachlan, as for all cinematographers, is the camera's ability to render natural skin tones. Before VENICE 2, his experience with other 8K cameras had shown "very digital and hyperreal, almost artificial" skin tones, but his concerns disappeared as soon as he saw the VENICE 2 footage. He says, "Just looking at the faces and everything, and the rendering of skin tones and faces, it's incredibly pleasing for a camera with that kind of resolution. It doesn't feel digital or artificial or hyperreal. The texture is beautiful. And again, I'm shooting it clean. I would never normally shoot that kind of resolution without some filtration on the lens, to put a little bit more between the camera and the viewer. For the purposes of our test, I didn't want to put anything between the viewer and the camera. We kept it as clean as we could. I think it's going to be clear to everybody that VENICE 2 doesn't actually need that much sharpness mitigation because it creates a very pleasing image, which I've come to associate with VENICE, with which I've done my absolute favorite images ever."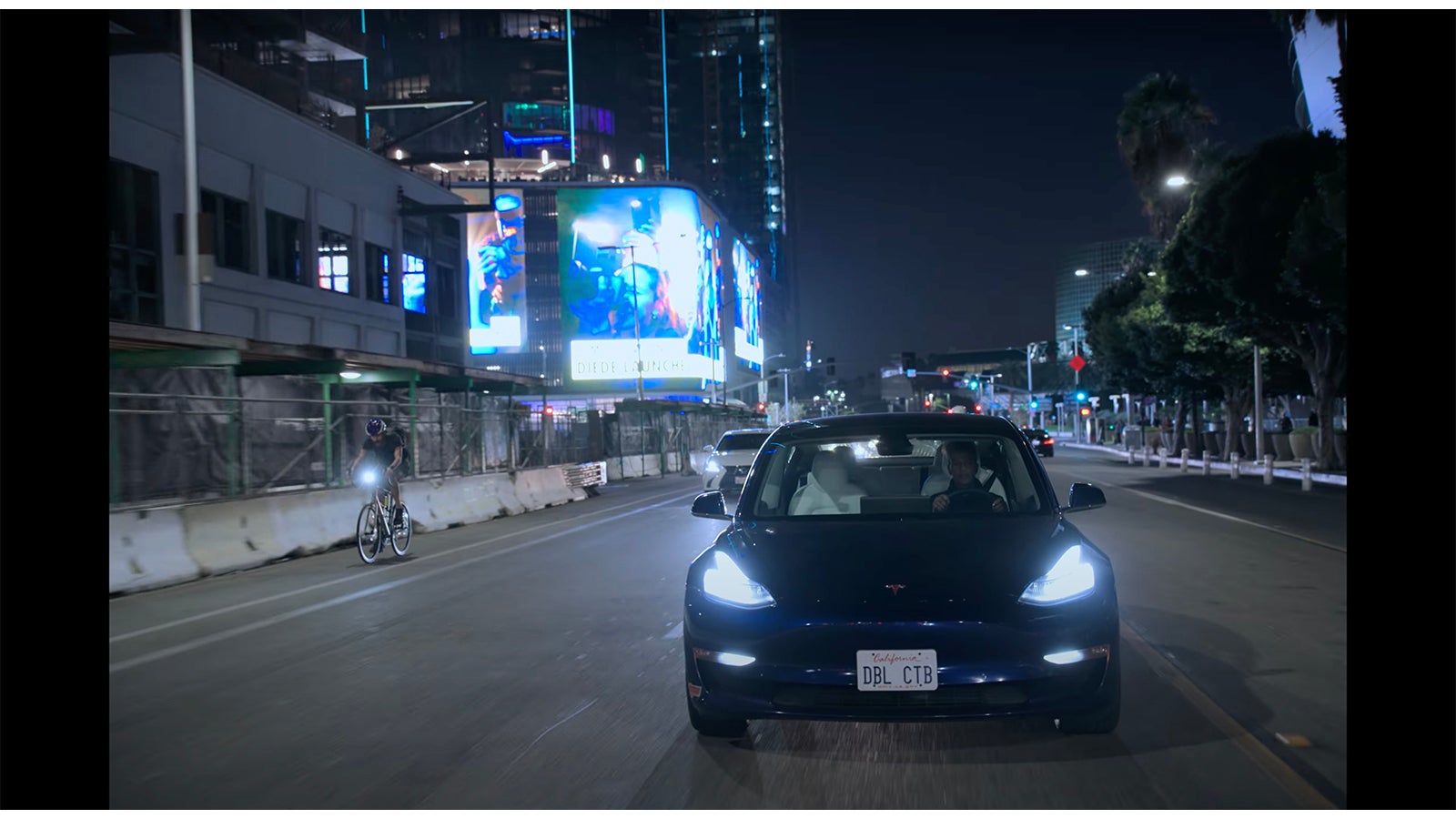 The next element on McLachlan's innovation checklist is the camera's dual ISO capabilities. "The dual ISO at 800 and 3200 is a sweet spot in terms of how light responds and what you get out of a given light fixture, what kind of a stop it gives you. I like that a lot. I especially like that you can shoot at 3200 with plenty of stop on and you're going to see everything you want to see. You'll see in the film we were shooting in Downtown Los Angeles, down near L.A. Live, where those big billboards are, we were at 3200 ISO and shooting at T8, which is incredible because it meant that there was just so much depth down the street and in terms of what you saw and detail and acuity. It was really stunning."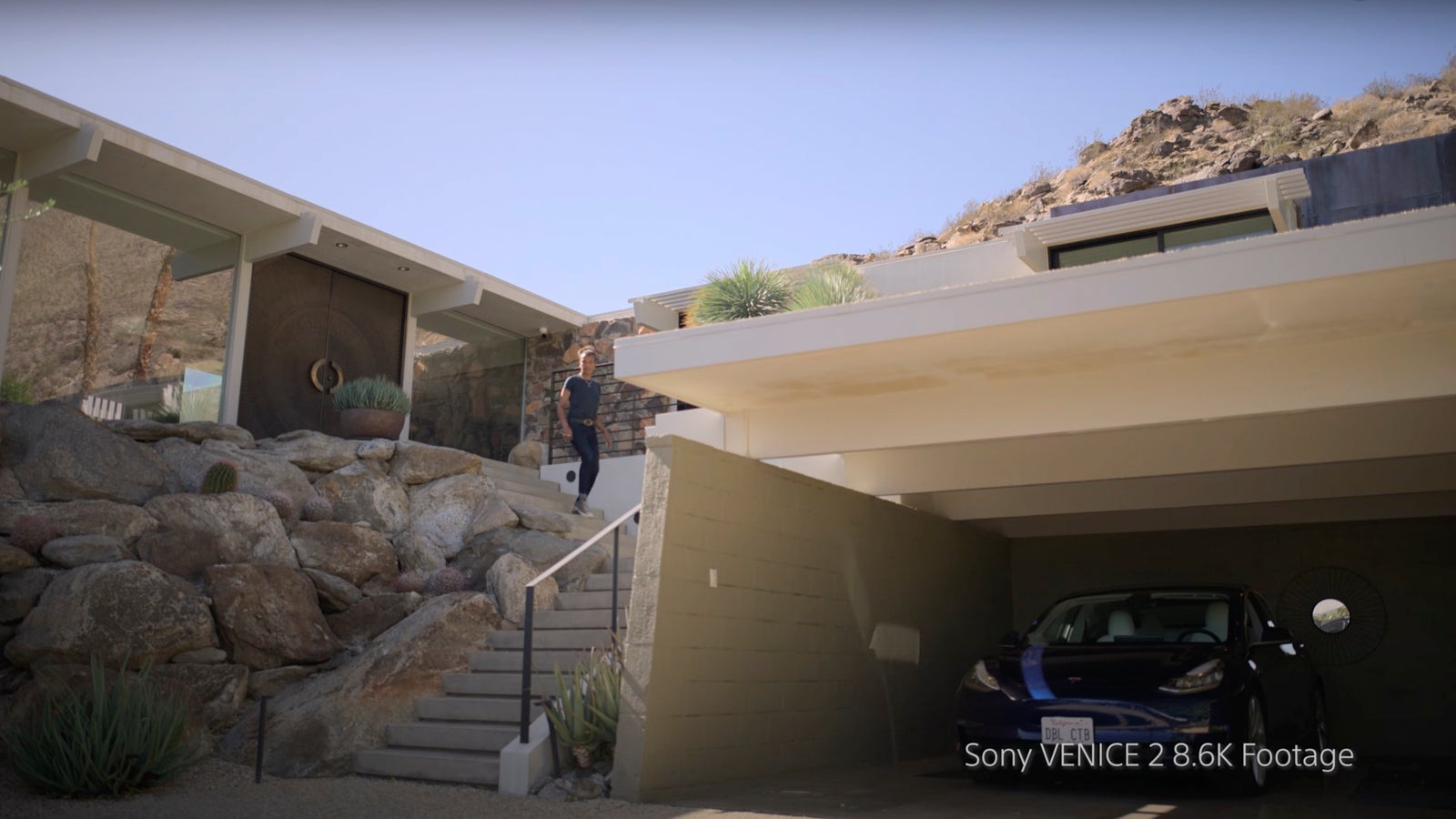 The bottom line of this feature for McLachlan is the freedom and flexibility it offers. He explains, "Based on what I was able to shoot, and forcing myself to not use any grip or electric gear, I didn't have any bounce fill. I didn't have any negative fill. I didn't have any nets or gauzes, or anything controlling the sun or the light in the little house you see in the film. I didn't use a single movie light. I used nothing. I just took what was in that house and I wanted to see how it would work. It was a real eye-opener for me to take the camera and see that you can make breathtakingly nice images with no movie gear. It's amazing you can make gorgeous images without a grip crew or an electric crew, if it comes down to it."
For McLachlan, his experience when shooting with the camera was confirmed in post, during color grading. "In the color grade, both Tony Smith [colorist] and I were knocked out by just how much was in there. For example, the sequence driving through Los Angeles at night with those superbright billboards down by Staples Center, together with black skies, and every sort of gradient in-between lit by headlights, or streetlights, or what have you, and it's just a really gorgeous pleasing image that has everything you want in it."