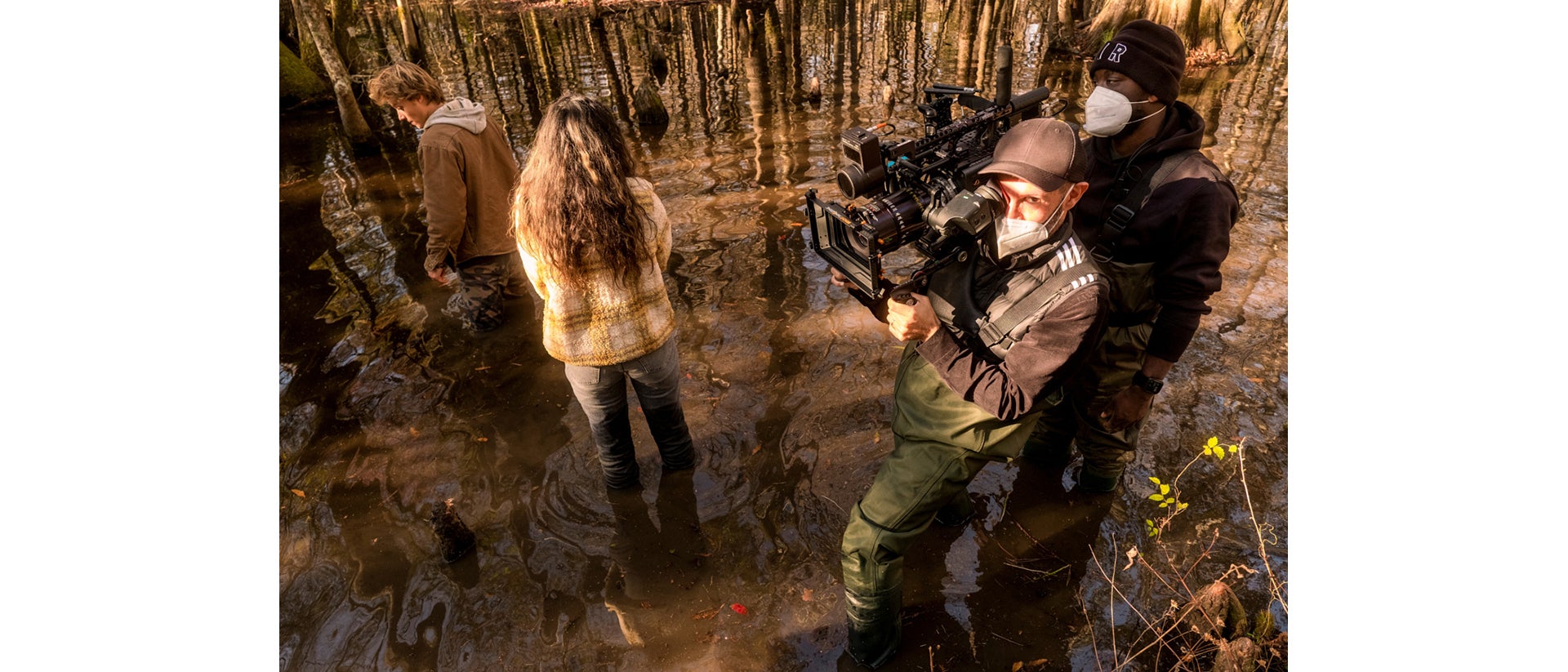 https://77snszqv.media.zestyio.com/Banner-2-1920.Sy34IJbst.jpg
12.22.2021
12-22-2021 - Case Study, Gear, Technology
Shot on VENICE: Gonzalo Amat, ASC, Details His Recent VENICE Camera Adventures on Netflix's Outer Banks
By: Michael Goldman
Shooting in low and natural light, running handheld in grueling environments, and more required a flexible camera and plenty of gumption.
Cinematographer Gonzalo Amat, ASC, has spent the better part of the last couple of years diving deep into the world of the Sony VENICE digital cinema camera system. For part of the first season of the Netflix action-drama, Outer Banks, and a big slice of the show's second season (at press-time, Outer Banks had just been renewed for a third season), Amat worked on the series using the original Sony VENICE digital motion picture camera system. And recently, he was given the opportunity to put a prototype version of the brand-new VENICE 2 8K full-frame digital camera through its paces for a short film. His entire VENICE experience to date can be summed up by his use of the word "smooth" to describe how things went on all of his VENICE shoots to date.
To read about his experiences shooting with the new VENICE 2, and see the film he shot on the camera titled Take Me, click this link: Gonzalo Amat, ASC, Details His Recent Experience Shooting a Short Film on the New VENICE 2
"All those abilities I need for the kind of work I do is [in the VENICE camera], and is even improved in the VENICE 2," he states. "Low light capabilities, better latitude and color, in particular, were very useful attributes. Everything went very smooth."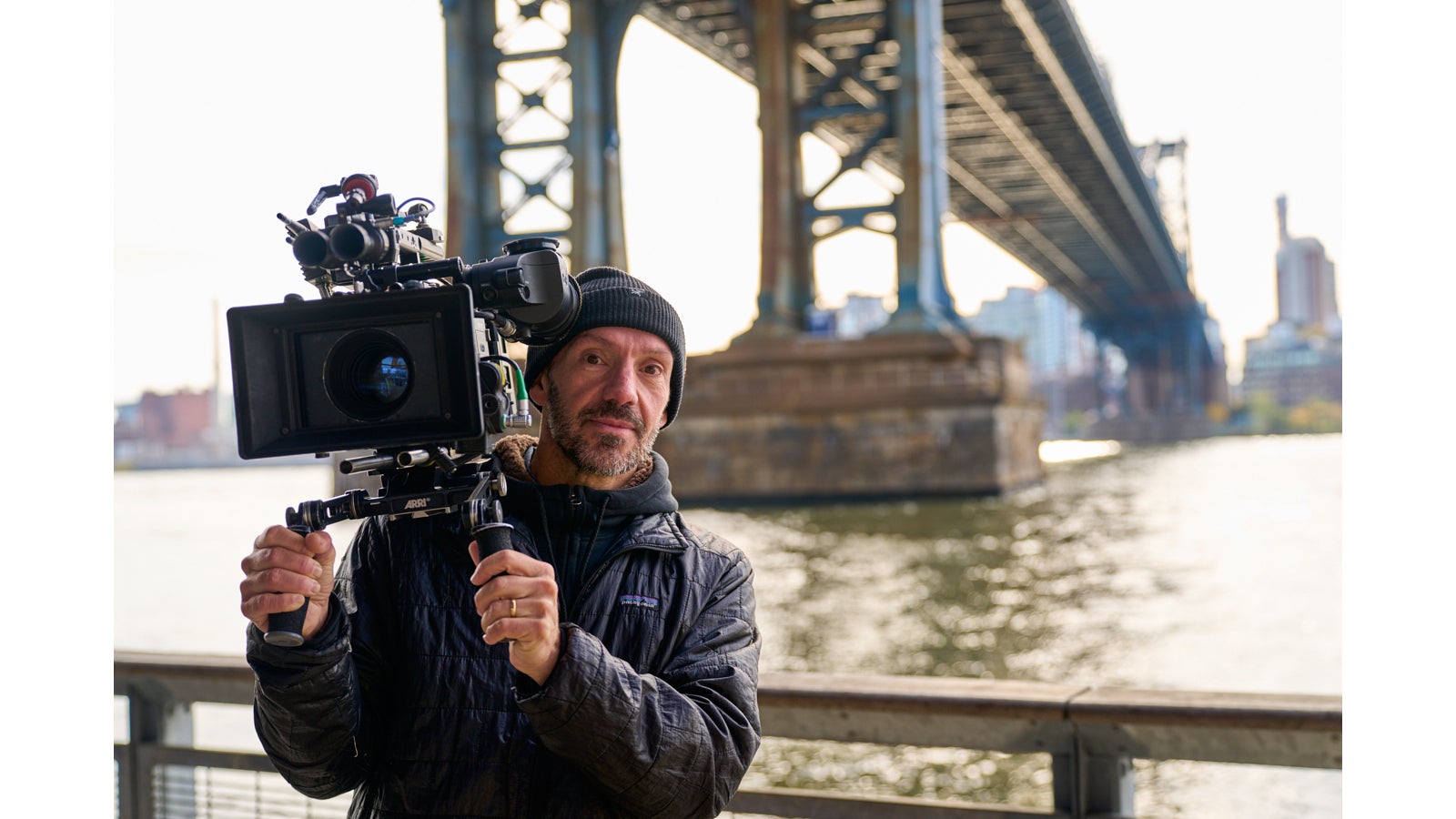 Amat states that after his experiences using the VENICE system to shoot two episodes of Outer Banks during its first season and three more in the second season, plus all of that season's location work in Barbados,
"We did almost exclusively handheld work on Outer Banks with the original version of the camera, but that kind of work would be an even bigger advantage with the new camera."
Speaking of Outer Banks, about two years ago, a former colleague, Jonas Pate, co-creator/producer/director of the show, invited Amat to join the project. He eventually did so part time on season one when his schedule permitted and got more involved on season two. Amat quickly found himself needing to uphold, and yet strategically evolve, the show's original look and palette, the foundation of which was laid down by cinematographer Brad Smith when the pilot was shot. And that look was originally built using the original VENICE camera system, filming at 4.5K resolution and in the 2:1 aspect ratio.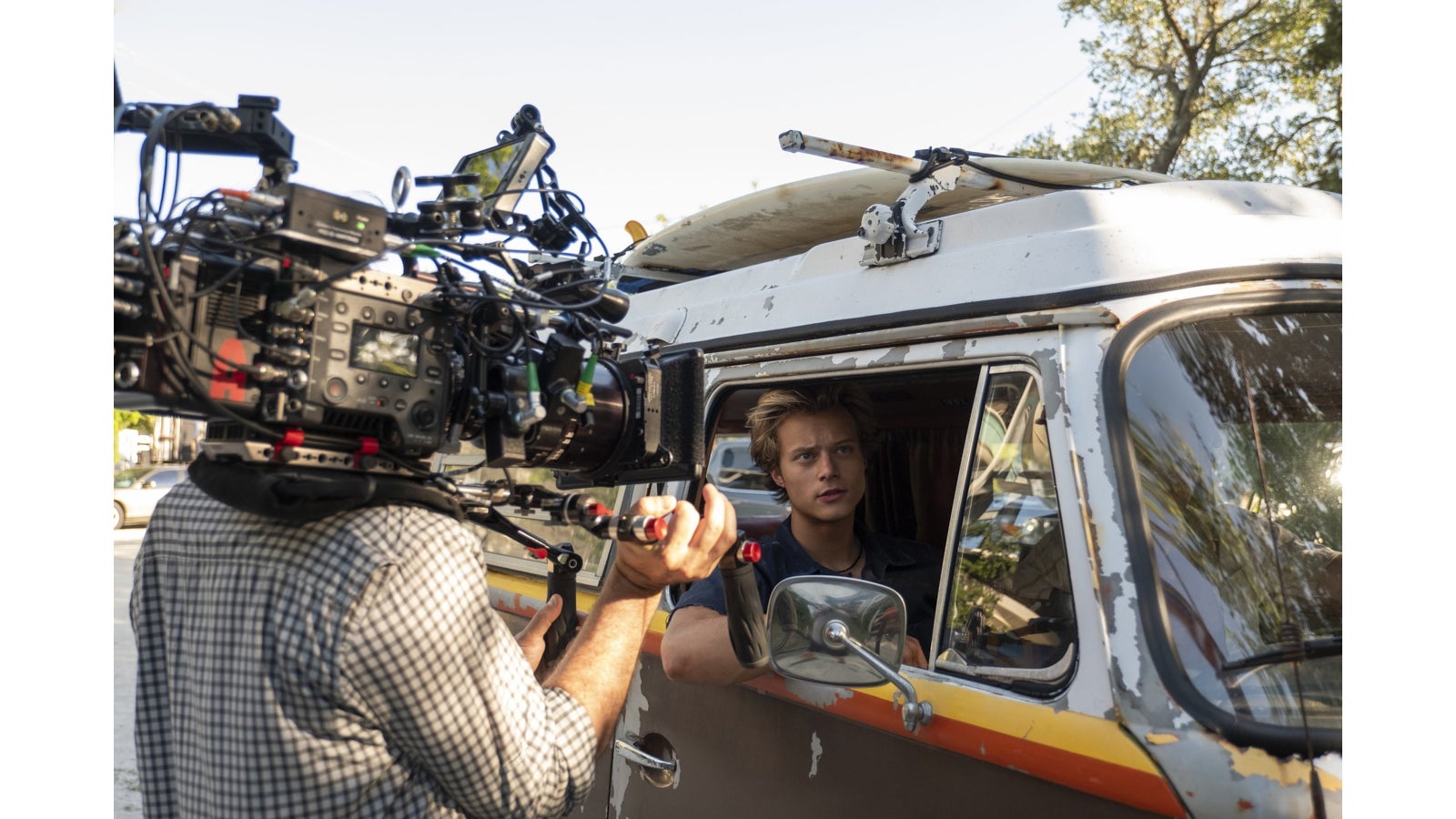 Amat explains that the show's visual design is somewhat unusual. Although the series has an extremely cinematic look, it's filmed in a run-and-gun, almost documentary style. About 99 percent handheld, largely using zooms, and relies heavily on natural light. He says that kind of style best fits an ongoing story that takes place in and around the barrier islands off the North Carolina Coast—an area often referred to as the Outer Banks. That story revolves around a group of young surfers who, after a hurricane, discover the existence of a map and other clues that might lead them to a long-forgotten treasure. As such, much of the fast-paced action takes place on water or near the beach, in drenched tropical sunlight or low light at night. Those requirements, combined with the fact that Netflix requires a 4K master, made VENICE the logical tool of choice for the project.
According to Amat, the VENICE camera simply "checked off all the boxes" in terms of what the show's specific visual needs were.
"We all like the latitude, the ease of being able to work with little available light outside at night, and of course, the dual ISO capability," Amat recalls. "Working with little light and then, at the same time, shooting during summer days in [Charleston, South Carolina, the show's primary shooting location] in super bright sunlight, with some dark interiors, and just generally being able to have good overall exposure—these capabilities were really important.
"We used the VENICE with Panavision Primo zoom lenses for our two or three main cameras. The whole approach is to make the show feel as natural as possible, relying as much as we can on available light, to feel like a documentary in the sense that we don't want [viewers] to think about there being a camera around.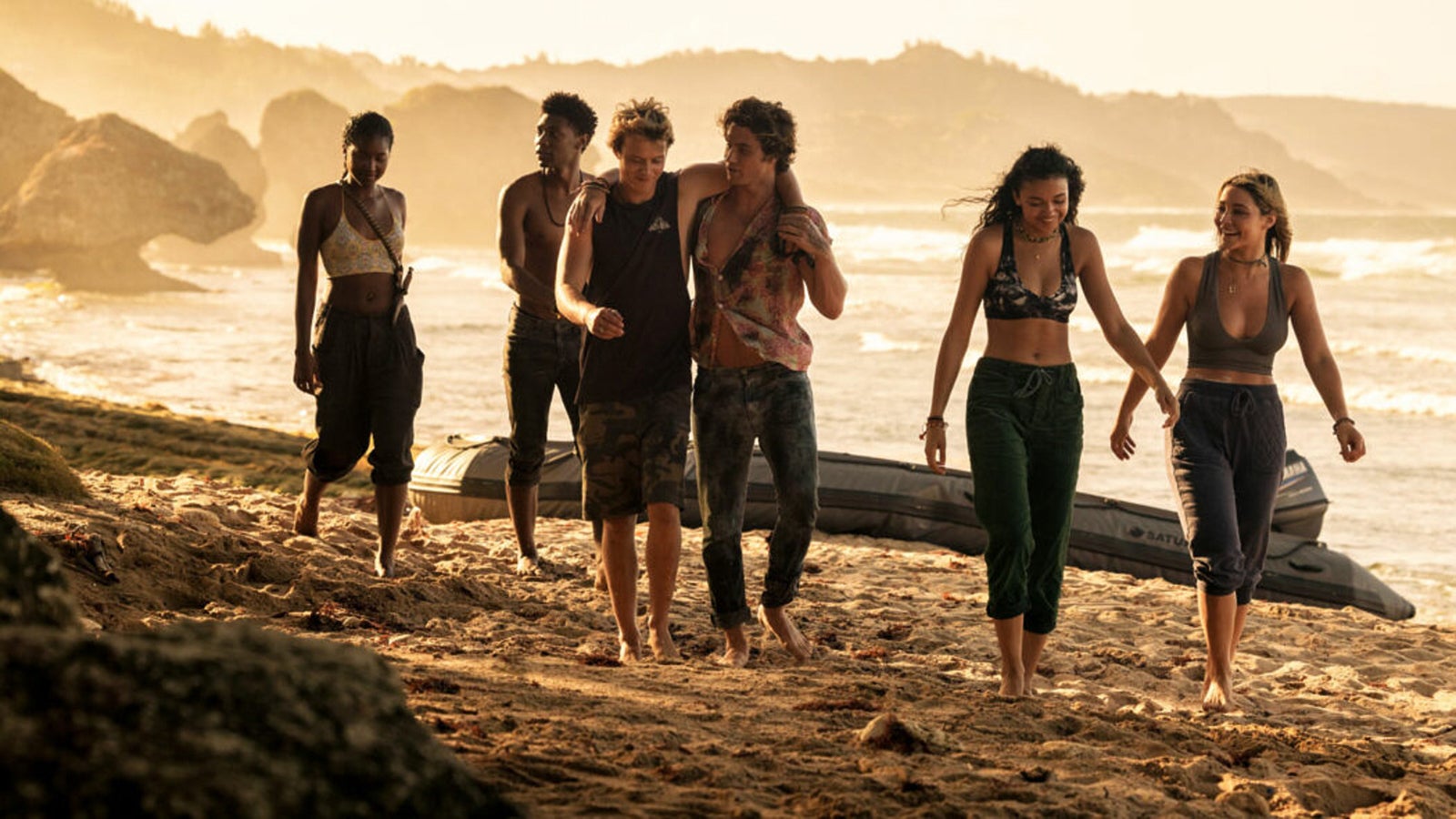 "One of the things I really like about the camera is that you don't need [separate] filters. If things are really bright, you can turn a wheel and all the filter options are inside. That can be huge if you are shooting on a cloudy but sunlit day, where skies are constantly changing. Also, the show is all about being able to capture moments, just rolling all the time, and we don't really have time to stop and change filters. And the dual ISO ability is very unique for a camera like this. Mostly during days, we are on 500 ASA, but if we shoot late in the day and run into the night, I sometimes go with a 2500 ASA base, and then compensate with the lens without really have to change anything in camera. And when we shoot on the water on boats at night, with some city lights in the background, we shoot with the 2500 ASA base, as well. That way, all you really have to do is light the actors, and sometimes, you don't even have to light them—you just go with practicals or where the source is at. In fact, when we were shooting in Barbados, we had a limited crew and limited equipment due to the rules [of the Covid lockdown in that country at the time]. So, there was no chance to hire a bunch of people to help with lighting, though we had a lot of night work to do. So, we might place one light here or there, but keep the camera on high ASA to get the most out of the twinkling lights from the shore."
Along those lines, Amat says the process of coming into a show and trying to emulate a previously set look was likewise made easier using the VENICE, because its flexibility allowed him to both replicate previously established looks, and also apply his own touches on top of them, as needed.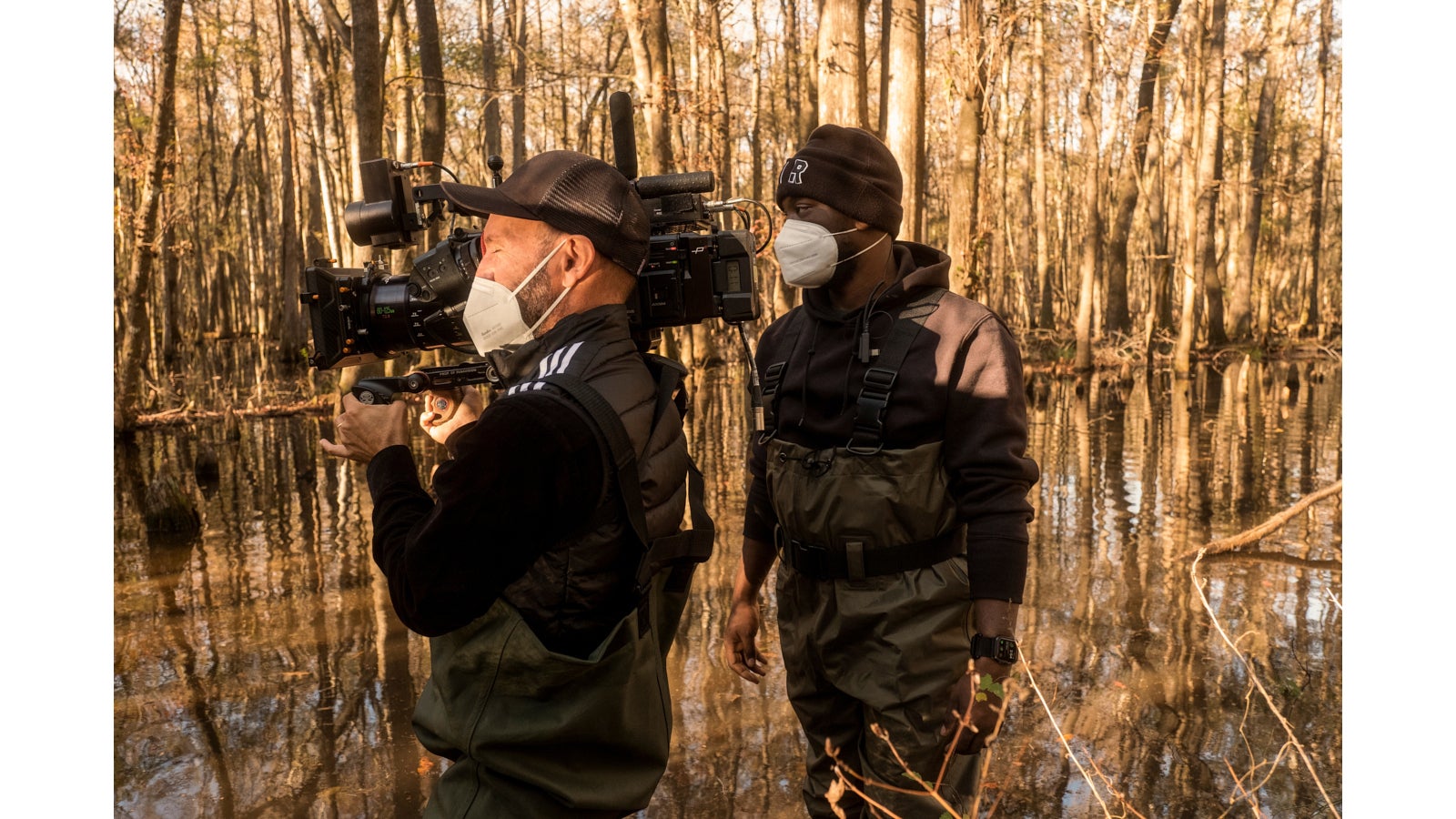 "It's always difficult to take over for other cinematographers on a show, but at the same time, we are all trying to illustrate the vision of the show runner," he says. "So, you do that but even if it is not conscious, you will add a little bit of yourself to the mix—maybe lighting faces slightly differently, or the way you expose for the sky, for instance. In my case, I personally had a different approach to shooting nights, and ended up changing a couple of things. The idea wasn't to change the overall look of the show—that was set. But Jonas did want things to evolve a bit. He wanted the show a bit bolder for the second season, and we were OK with silhouettes and darkness at certain moments. So, you have someone else's vision, but then you evolve, and that is what we did during the second season."
As to lensing choices, Amat emphasizes that the Panavision Primos were likewise chosen when the show was born, with the heavy reliance on zooms being a stylistic choice.
"Jonas prefers to shoot longer," he says. "Even if you are shooting a wide shot, we just move back and do it with a longer lens. We have been using the [19-90mm Primo] Detuned Lenses, in particular, which are basically made to be old-school lenses by taking some of the coatings off in a special recipe that Panavision uses. We carry two or three of those depending on if we are using two or three cameras. And then, we also have a set of Primes, which are sometimes used for night exteriors if it is a dark location, or if we have a size restriction. Sometimes, we might be shooting inside a car, and then we'll go with Primes, but outside of those instances, we primarily go with zooms."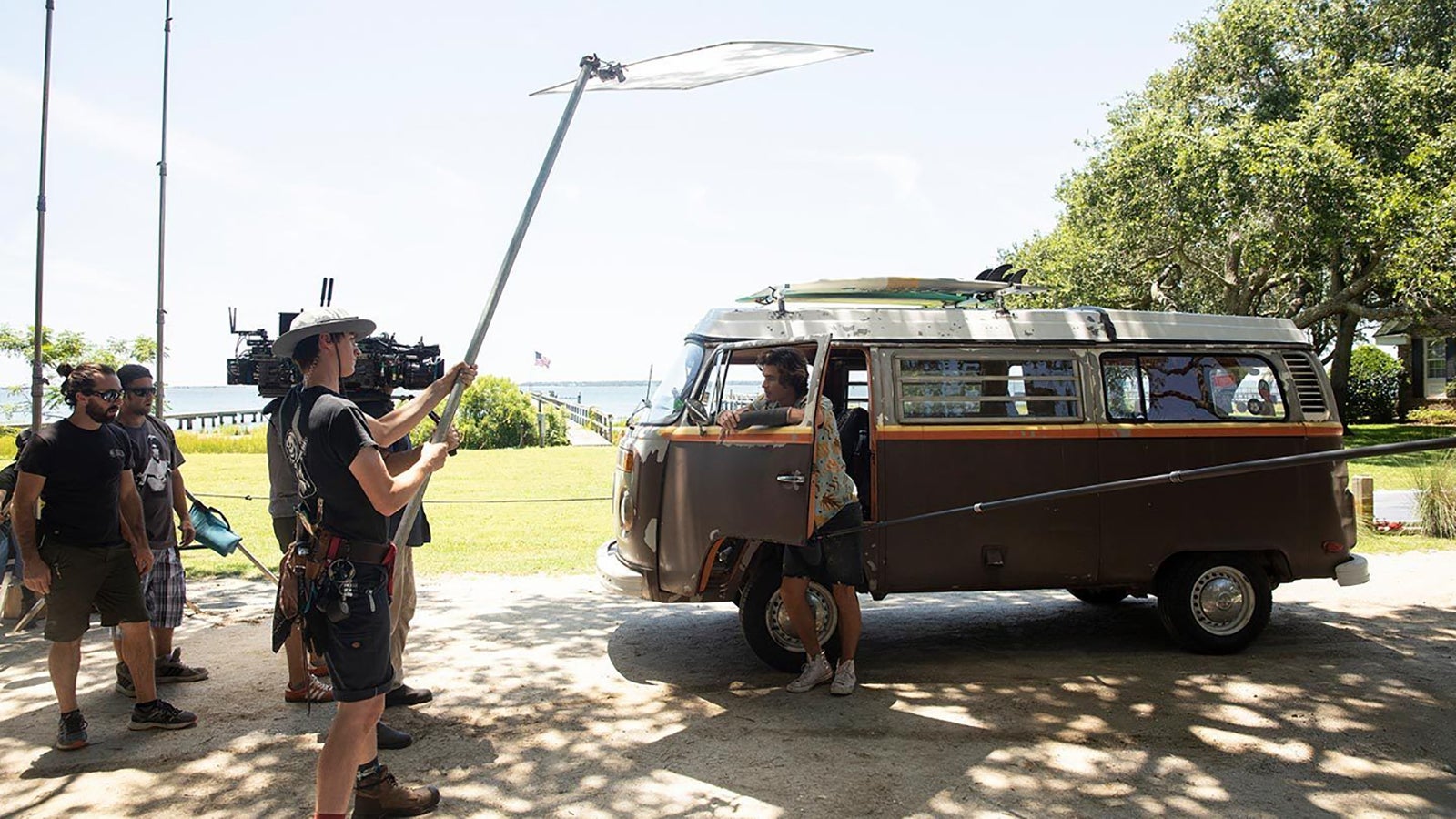 Amat also emphasizes that the VENICE system more than stood up to the grueling location and outdoor work over the first two seasons, both in Charleston and Barbados, and it proved to be highly useful for the volume of handheld work on the production.
"We did a lot of stuff on boats and on the beach and other places without having any [technical] issues at all," Amat says. "We shot full sun on a [landing strip] where it was [well over 110 degrees], we shot at night in the winter in South Carolina in maybe 30 or 40 degrees, in lots of humidity and in the rain, or sometimes, fake rain—lots of different conditions. At one point, we shot inside the engine room of a boat, where it was about 120 degrees and extremely humid, and we had no problems.
"Keep in mind, we would occasionally use cranes, but only as a shooting platform, and we were 99 percent handheld, with no dollies, and using tripods only to assemble the camera typically or shoot an occasional VFX plate. And we never shot Steadicam either. The operators would sometimes use Easyrigs to hold up the size of the camera through very long takes that could go on as long as a half hour. But really the key to all that handheld work is that we had great operators on this show in ['A' camera operator Bo Webb and ['B' camera operator] Matt Lyons. It's true the [original] VENICE is not the lightest camera with all the accessories attached, but it is very well balanced. It felt almost like the way a film camera used to sit a little further back on your shoulder. It sits very well on your shoulders, is well balanced, and isn't too front or back heavy. And now, the VENICE 2 makes that kind of work even easier to achieve."
Learn more about Gonzalo Amat's work on Instagram at @gonzalo.amat.