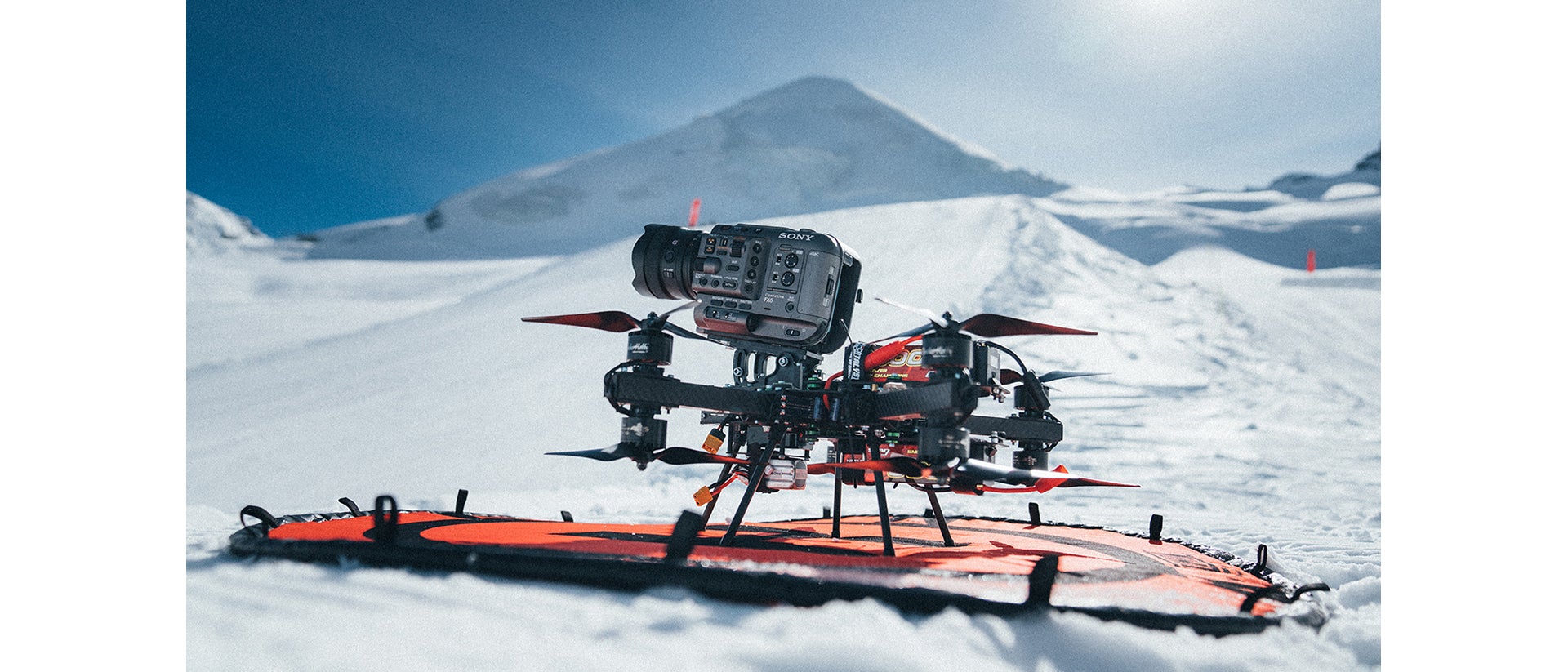 https://77snszqv.media.zestyio.com/FX6-Saas-Fee-8-1920.jpg
01.03.2022
01-03-2022 - Case Study, Gear, Technology
Sony FX6 Drone FPV: Behind the Scenes with Holler Film
By: SonyCine Team
Late last year, Boston-based Holler Film approached us with a proposition. They were heading to Switzerland and wanted to test the FX6 in some of the most extreme environments possible while filming professional snowboarders on a tripod and on an FPV drone.
We jumped at the opportunity because Holler Film is the incredible production company that shot the aerial Ferrari Portofino M commercial from last year. Temperatures on the Alps, where the crew was shooting, can dip as low as 14 degrees Fahrenheit, but the camera performed flawlessly!
Below, aerial cinematographer George Watts shares his impressions on why the Sony FX6 was the perfect partner for this shoot.
"When deciding what camera we were going to pack for Saas-Fee we immediately were drawn to the FX6 over any other camera body. We knew that we were going to be shooting both FPV and handheld and needed a camera that could easily do it all. To get to the glacier where we would be filming was also quite the trek, so we needed to pack as light as we could. With snowboarding also being our main subject, we wanted to have high frame rate options up to 60fps and 120fps while still maintaining 4K resolution.
I knew going into this shoot the FX6 was going to be versatile and perfect for the job, but these were some things about the camera that really stood out to me while using it in Saas-Fee."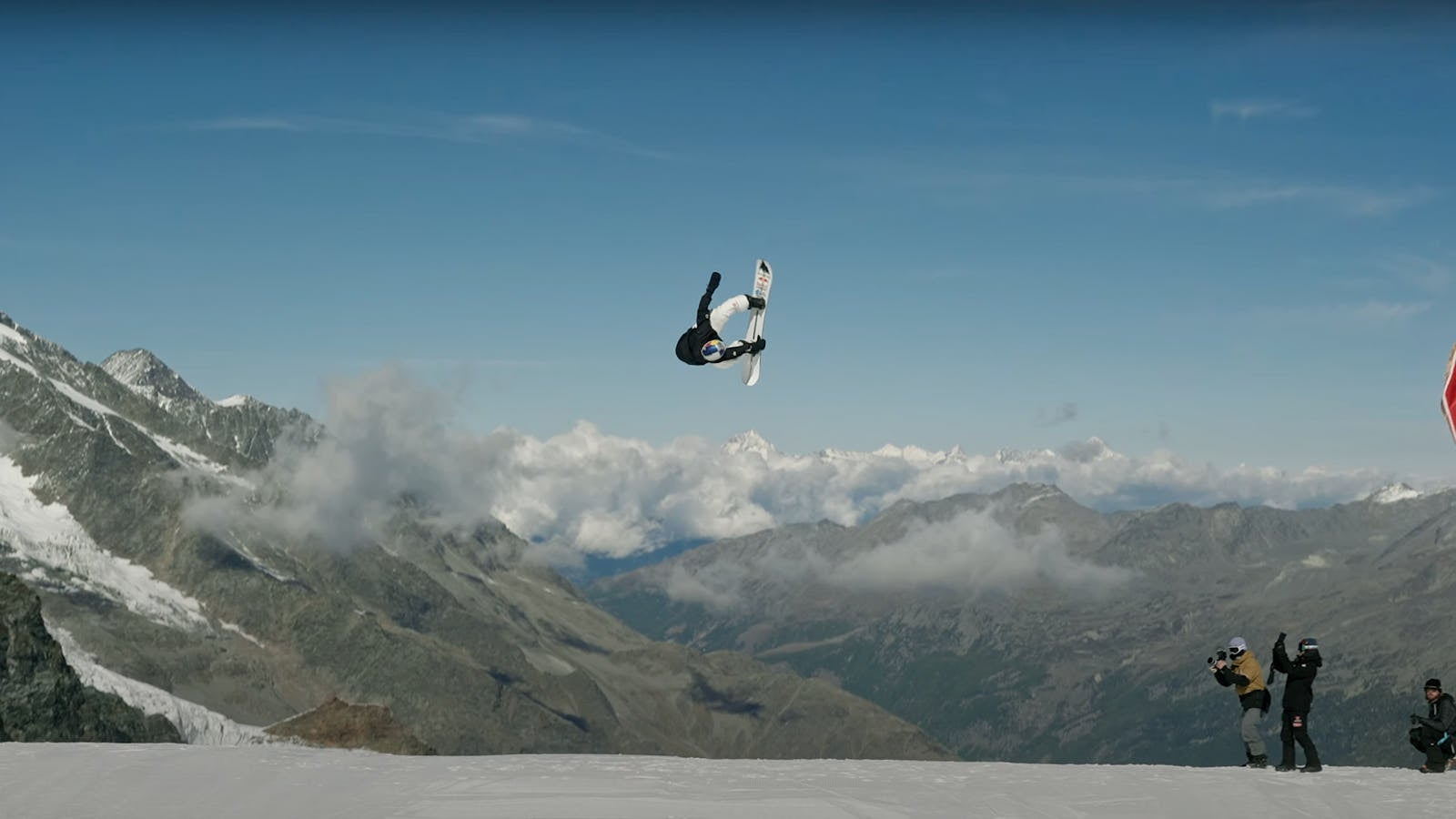 "When we decided to switch from the Sony 14mm GM to the Sony FE 24mm G lens, we decided to use the continuous autofocus setting and open the lens all the way up to F/2.8. Having the camera on an FPV drone, there is not a way to pull focus remotely without having to put a ton of gear on the drone and complicating the setup. So having autofocus that actually works incredibly well is perfect for FPV. We ended up getting some of our favorite shots while using this mode. When we were able to get close to our subject in the air, you could see the background falling off and the snowboarder in focus; it was awesome. We liked it so much that we even went one step tighter and tossed on the Sony 35mm GM and got some amazing results."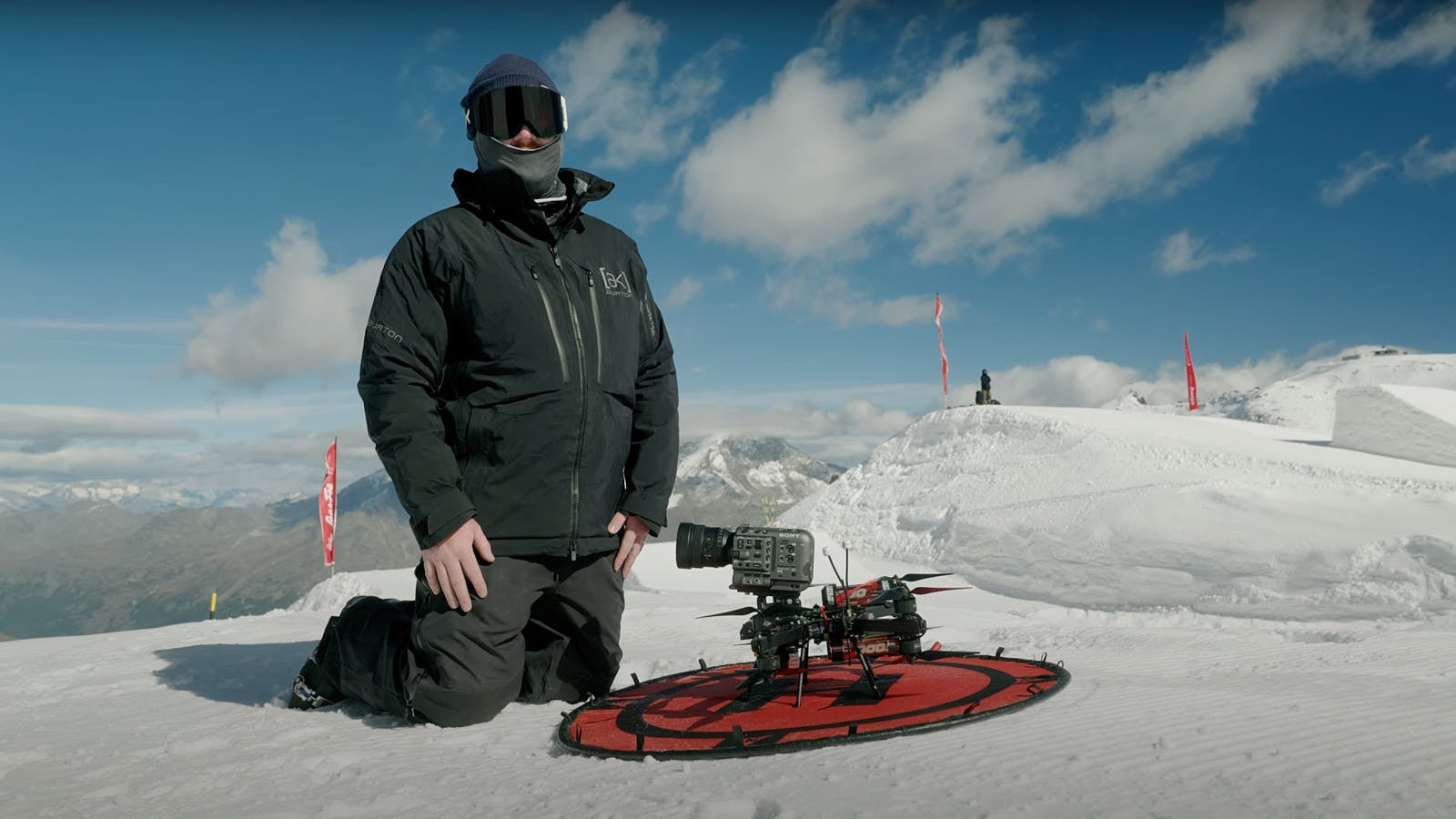 "We are still working on a power solution to run the Sony FX6 off of the power supplied by the drone. Until then, we still are using the Sony BP-U35 battery to power the camera. At 10,000' elevation and temperatures in the 25 to 30 degree range, these small batteries powered the camera for up to 2 hours of on and off shooting which is incredible. To only have to pack 3-4 of these small batteries for an entire day of FPV is amazing. Plus they weigh almost nothing so it does not take away much flight time on the drone when filming."
"I actually did not know this before Saas-Fee but the continuous autofocus also works in S&Q mode in 120fps shooting in 4K which absolutely blows my mind. We had it in this setting almost the entire time, I liked it so much.
Being up on the glacier there is a ton of light, especially bouncing off of the snow and surrounding mountains. Not having to worry about ND filters and stacking ND filters was a huge bonus. Having that built into the camera is just an absolute need in these conditions. And there was enough internal ND to allow us to keep our base ISO at 800 and also open up to the stops we wanted to be shooting at."