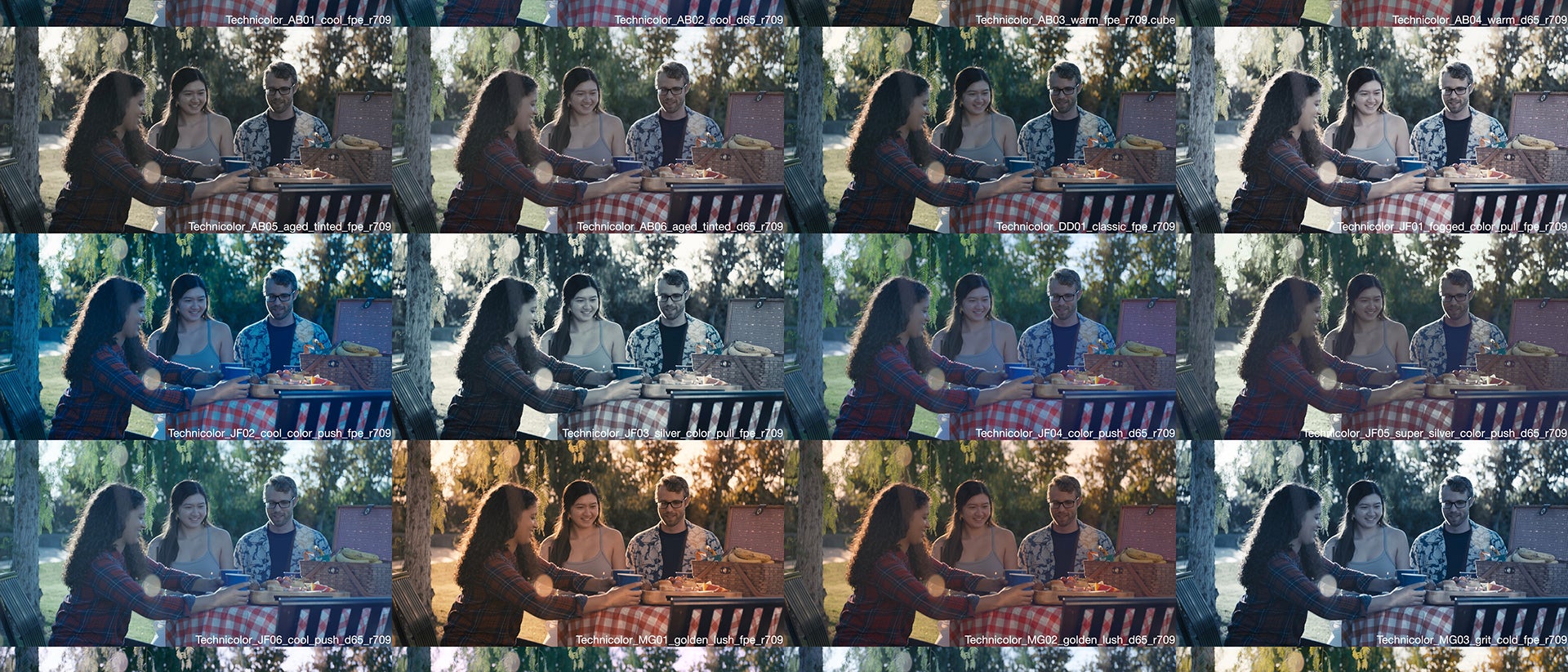 https://77snszqv.media.zestyio.com/Technicolor-Look-Collection-Banner.jpg
05.14.2021
05-14-2021 - Gear, Technology
VENICE Technicolor Look Collection, LUTs and .art Files | Sony Cine
By: SonyCine Team
Watch this Behind the Camera training episode for an in-depth discussion about the Technicolor Look Collection with special guests Robert Rodriguez and Jason Fabbro from Technicolor. The video is hosted by Sam Fares, who is joined by Dan Perry and Simon Marsh.
In this video, you will also learn what LUTs are and how to create your own .art files with Sony RAW viewer.
Related content at this link: Technicolor Look Collection for VENICE Now Available
The collaboration between Sony and Technicolor to develop custom looks for VENICE was a natural fit since the post house worked closely with Sony on the first production made on the camera in 2017 ("The Dig", Dir: Joseph Kosinski, DP: Claudio Miranda, ASC). Esteemed colorists from Technicolor's impressive talent roster who contributed to this initiative include:
Anne Boyle (The Princess Switch: Switched Again, The Truth About the Harry Quebert Affair, The Little Prince)
Doug Delaney (Your Honor*, Black Monday*, Captain Marvel) - Photo at top of page
Jason Fabbro (Making a Murderer, Servant, Lost Transmissions)
Maxine Gervais (Between Two Ferns: The Movie*, Richard Jewell, Pacific Rim)
Sparkle** (The Orville, Supernatural, The Big Bang Theory
*Shot on Sony VENICE
**Sparkle is the name that colorist Steven P. Arkle has been using for much of his thirty-year career at Technicolor.
Colorist Jason Fabbro:
"The idea behind the Technicolor looks is that they were developed to be able to overlay on different exposures and color temperatures. The intention is for the looks to look good over a lot of different footage. They're a good starting point and if they work out of the box for some people, great, but you can also expand on them to make them specific to your project."