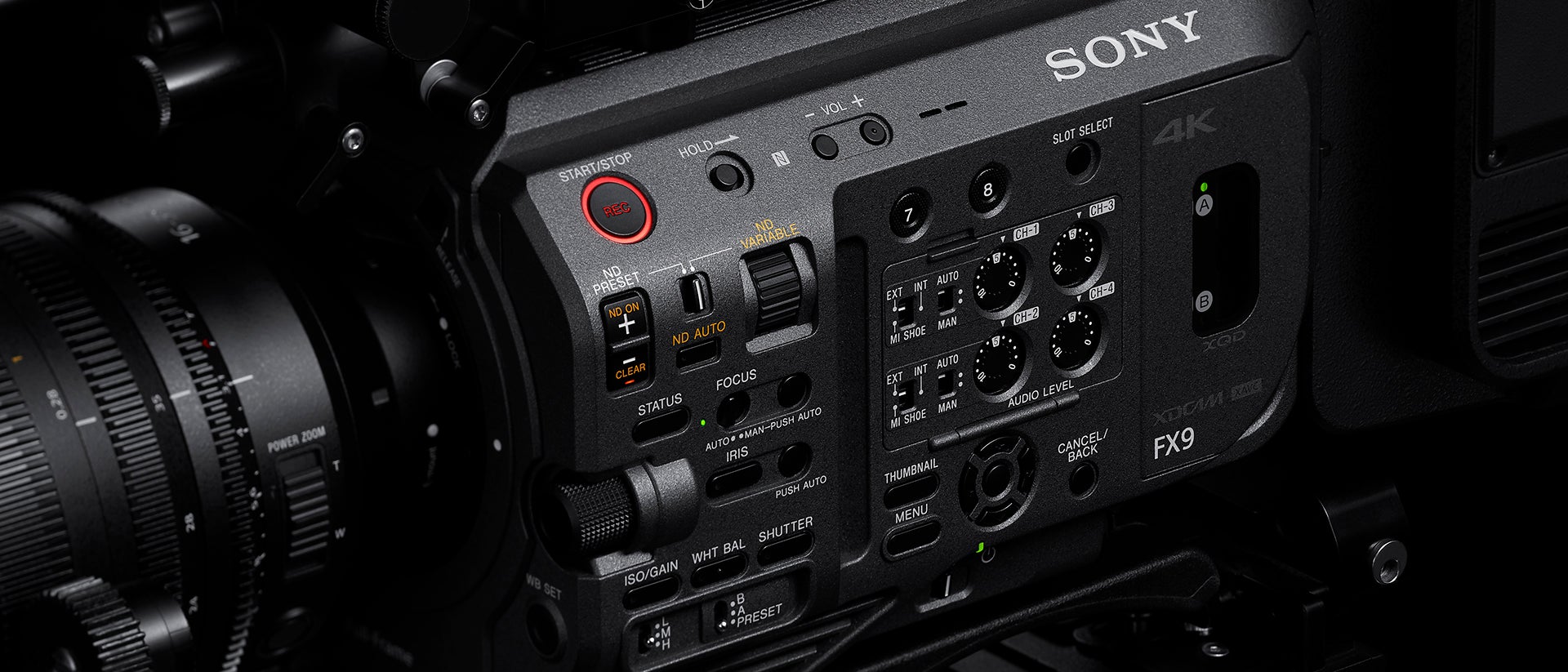 https://77snszqv.media.zestyio.com/FX9-11.r19KQY0Vw.jpg
09.15.2020
09-15-2020 - Gear, Technology
Video Guide to the Sony FX9 with Alister Chapman - Part 2
By: Jeff Berlin, Alister Chapman
Alister Chapman is a DP, editor, producer, educator, and is very well versed in technology and all things camera and video related.
Chapman recently produced this series of instructional videos in conjunction with Sony EU.
To learn more about Alister Chapman, visit his website: xdcam-user.com
This is Part 2 of two parts. Part 1 can be found at this link: Video Guide to the Sony FX9 with Alister Chapman - Part 1
16 Bit RAW
Discover how to use FX9's 16-bit RAW export to maximise post-production creativity and exploit the camera's exceptional 15+ stops of dynamic range. This function requires V2 or higher firmware, optional XDCA-FX9 extension unit and a compatible external RAW recorder.
Frame Rates
The PXW-FX9 features a 6K Full Frame sensor. With this sensor it is possible to select various scan modes and frame sizes. It is important to understand what these mean and which scan modes can be used with which frame rates and recording formats.
Advanced Shooting Modes
The PXW-FX9 has a number of advanced recording techniques. These allow you to shoot slow motion, time lapse or capture unexpected events with ease.
Audio Options
The FX9 can record up to 4 channels of audio. There are 2 XLR inputs on the camera body and up to a 2 further channels of audio can be input via the cameras MI Shoe or from the radio mic slot in the optional XDCA-FX9.
Image Stabilization
The FX9 can use lenses that feature optical image stabilization (SteadyShot) or it has the ability to add motion metadata to the internally recorded XAVC clips so that image stabilization can be performed in post production. You can use one or the other but not both together.
Networking & WiFi
Built-in WiFi and NFC provide plenty of options. Via Wi-Fi the camera can connect directly to Android and Apple mobile devices for remote control and monitoring. In addition, the camera can connect to a wireless network for remote control via a web browser as well as file upload via FTP.