https://77snszqv.media.zestyio.com/Cover-4T.png
05.03.2019
05-03-2019 - News
Seen at NAB 2019: Full Frame (and one Super 35) Lens Roundup - Part Two
By: SonyCine Team
This is Part Two of our NAB 2019 full-frame lens roundup.
A big theme of NAB 2019 was story, and there's no doubt that one of the biggest stories for cinematographers, and Sony VENICE shooters, at this year's show was the ever-increasing options for full-frame lenses, both spherical and anamorphic. These new large format lenses, and one set of Super 35 glass, will allow even more creative freedom for filmmakers to convey their stories. Here is a rundown of what we found.
See Part One here.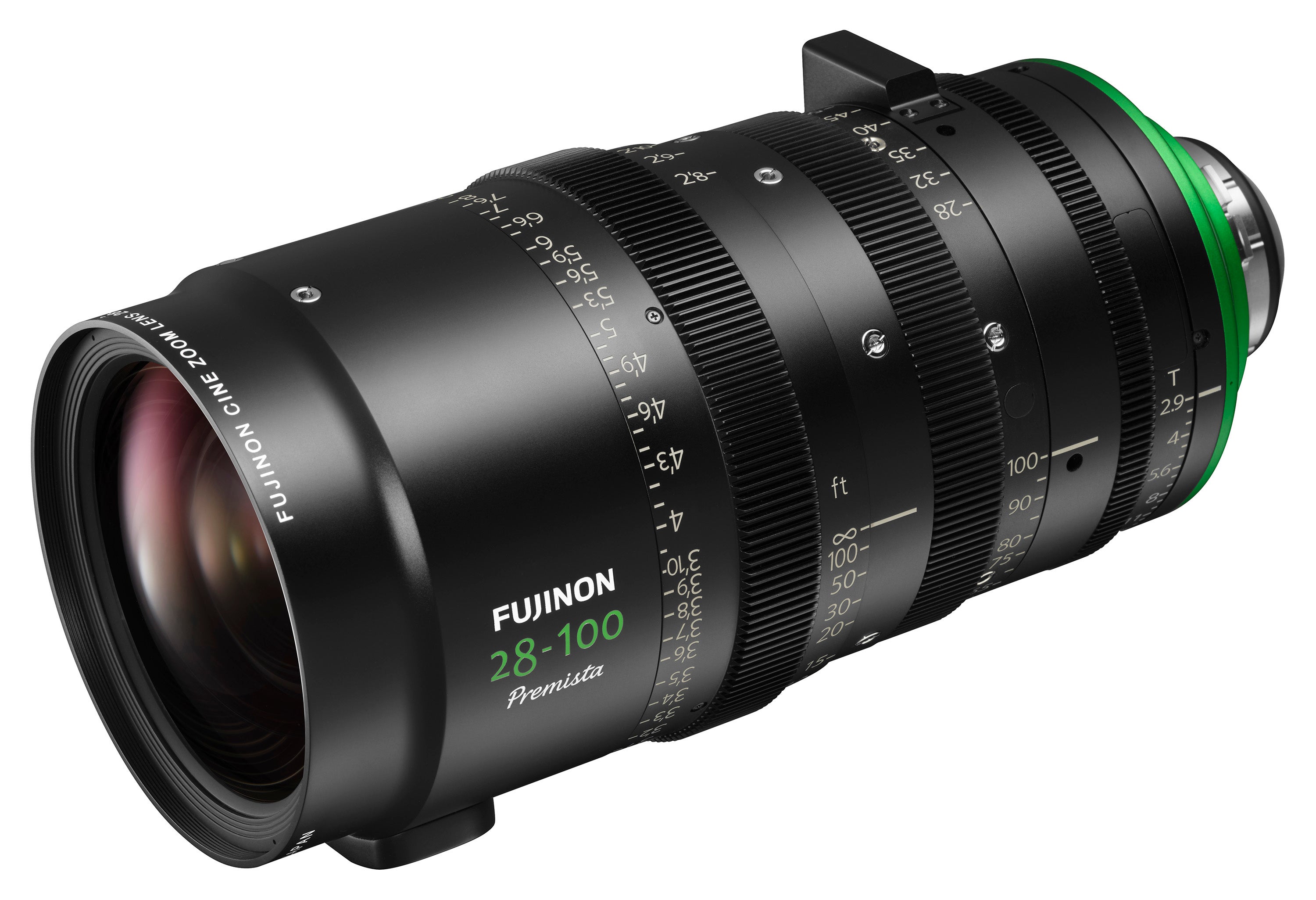 Fujinon Premista Zoom Lenses
The Premista zooms support large-format sensors and deliver outstanding high resolution, a beautiful bokeh and rich gradation. Featuring large-diameter aspherical lens elements and newly-developed focusing / zooming system, the lenses achieve an impressive level of edge-to-edge resolution.
The PL mount lenses will be available in two focal lengths, a 28–100mm T2.9, and an 80–250mm T2.9 up to 200mm and then ramping to T3.5 at 250mm. Both lenses cover a full 46.3mm image circle and share the same size, weight, and 114mm front diameters. They both also have Zeiss Extended Data ports for lens metadata output.
The 28-100mm ships this summer.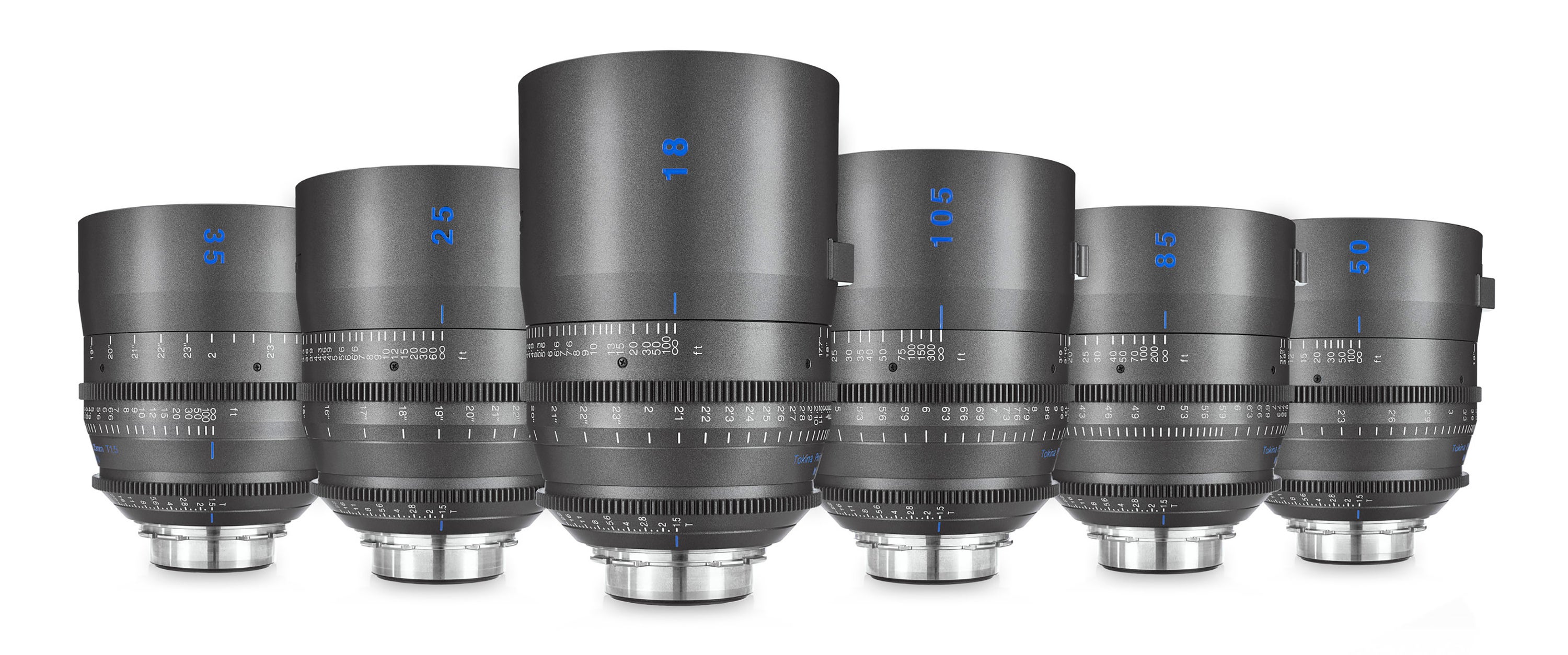 Tokina Vista One Lenses
Vista One lenses are a new, limited release version of the Vista Prime lenses featuring a new single coated front element and new lens barrel aesthetic design. The single coating allows for a reduction in contrast and increase in lens flare when off-axis lighting is used. When the lens is on-axis to the light source, the lens retains contrast and normal lens flare properties. The single coating technology of Vista One lenses presents an advantage over uncoated lenses that may provide too much reduction in contrast and less image control. The Vista One lenses also have a series-exclusive premium grey color painted lens barrel with blue and white lens marking accents.
These lenses are only available in a 6 lens set - 18mm T1.5, 25mm T1.5, 35mm T1.5, 50mm T1.5, 85mm T1.5 and 105mm T1.5.
The Tokina Vista One Primes will be available in limited quantities from select Tokina Cinema Dealers including Duclos Lenses beginning later 2019.
For more information visit their website.
Available at Duclos Lenses.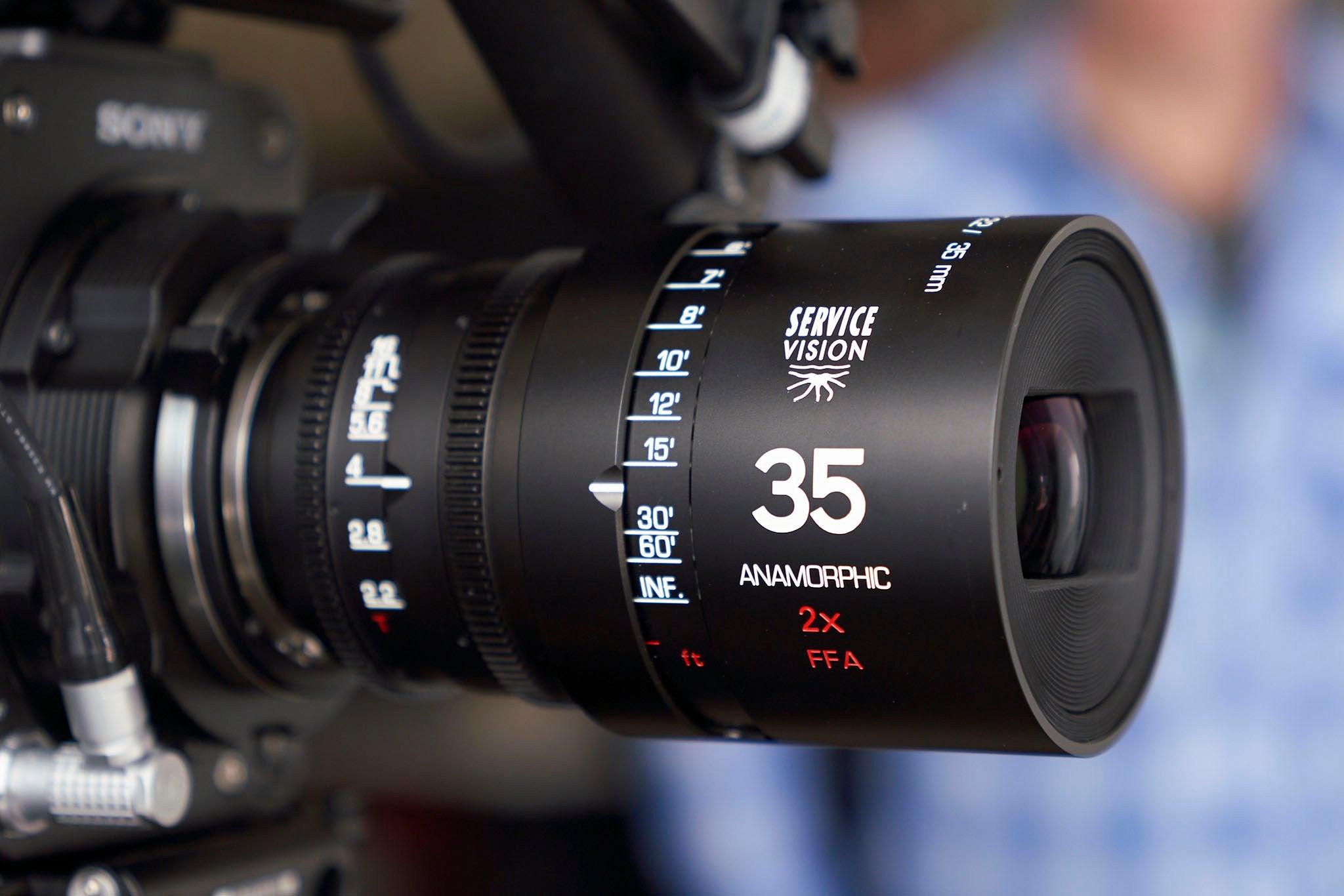 Servicevision Scorpio FFA Full Frame 2x Anamorphic Lenses
Not launched at NAB 2019 but of note. They are a new anamorphic design, patent-pending, that keeps the advantages of spherical yet still imparts a great anamorphic look. Terrific color, contrast and focus roll-off.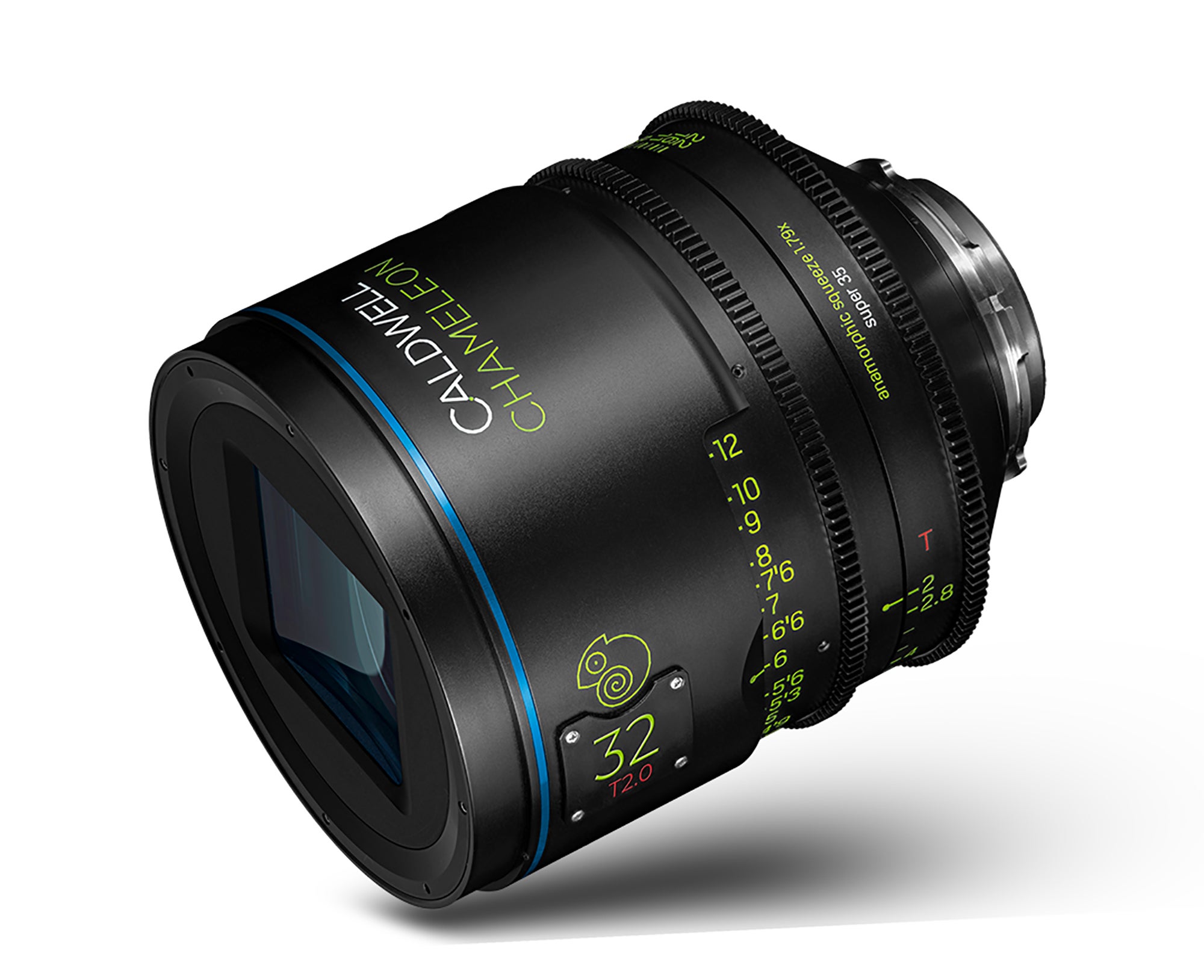 Caldwell Chameleon Anamorphic Primes
The Chameleons have a unique look and are highly adaptable. They embody the distinct aberrations one would expect from anamorphic lenses. The flare characteristic is reminiscent of classic anamorphic lenses. Caldwell Chameleon Anamorphic lenses can be configured with different rear optical groups for either super 35+ or large format cameras like VENICE. Using a 1.79x Squeeze ratio (VENICE firmware V3.0 introduced a 1.8x desqueeze), all lenses are uniform in size and have a minimum focus of 2.5 feet.
The FullFrame lenses will be 48mm T3, 60mm T3, 75mm T3, 90mm T3, 112mm T3, 150mm T4 and 225mm T6.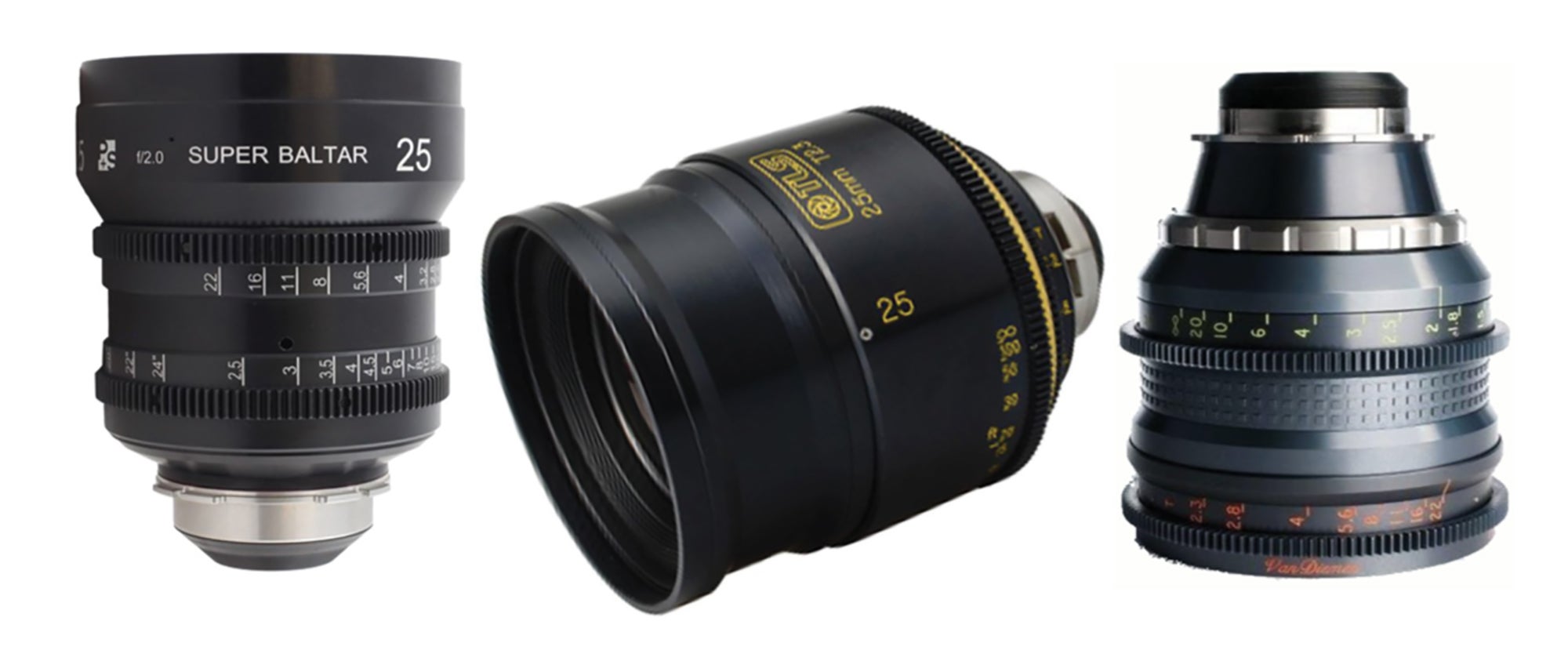 Neo Super Baltar Lenses (Super 35)
Since the early 1960's, the Bausch and Lomb Super Baltars were the optics of choice for major motion pictures and television. The Godfather I and II were both shot with Super Baltars, as was Hichcock's The Birds and the iconic TV series Star Trek. They remain popular to the present day, and were recently used to shoot Ron Howard's Rush.
The Super Baltars were among the first cine lenses made with high-index rare earth glasses to control field curvature. Coupled with pre-computer design and single layer coatings, this produces a rich, warm image that is very hard to duplicate with ultra-sharp modern optics. Never manufactured in large numbers, original Super Baltars are now extremely rare.
Caldwell Photographic has resurrected these famous lenses from original Bausch and Lomb optical design blueprints to create the Neo Super Baltars.
Neo Super Baltars produce the same gentle rendering gorgeous skin tones and rich warm colors of the originals. Glass types and coatings have been painstakingly researched to ensure the Neo Super Baltars produce the same gorgeous images as their namesake.
These stunning optics are housed in advanced dual cam mechanical housings that fuse state of the art technology with an iconic vintage look.
20mm T2.3, 25mm T2.3, 35mmLWD T2.3, 35mmC T2.3, 50mm T2.3, 75mm T2.3, 100mm T2.3, 152mm T3.0, 229mm T4.4

Canon Sumire Prime Lenses
Considering the current popularity of the Canon K35 full-frame lenses and how well they match up with VENICE, this new set of full-frame Canon glass is an interesting announcement. The Sumire Primes are Canon's first set of full frame PL mount lenses. They are designed to have a beautiful look when shot wide open. They feature an 11-bladed iris and bright T-stops of T1.5 and T1.3 that allow users to capture images which feature a more natural circular-like bokeh from maximum to minimum aperture. The lenses also have minimal breathing and a uniform color balance throughout the lineup. A 300-degree focus rotation angle and gear position is consistent across the entire series of lenses.
The 24mm, 35mm, 50mm and the 85mm lenses are scheduled to be available in Summer 2019. The 14mm lens is scheduled to be available in Fall 2019. The 20mm and 135mm lenses are scheduled to be available in Winter 2019/Spring 2020.
For more information visit their website.